Copyright © 2017 THE WILD BUNCH FILM FESTIVAL All Rights Reserved.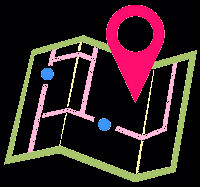 1.  FRI OCT 20TH DINNER TICKETS CAN BE PICKED UP ON ARRIVAL AT STUDIO 128 NEXT DOOR TO THE WILLCOX THEATER.

2.  FRI OCT 20TH KICKOFF PARTY TICKETS WILL BE AVAILBLE ON ARRIVAL  AT THE WILLCOX THEATER FRI OCT 20TH AT 8:00PM

3.  SAT/SUN (OCT 21/22) TICKETS/PASSES AVAILBLE AT WILL CALL - @ THE WILLCOX HISTORIC THEATER ON THE DAY OF EVENT.

4.  SUN (OCT 22) RED CARPET EVENT TICKETS/PASSES AVAILBLE AT WILL CALL - @ THE THEATER DURING THE WEEKEND.

  Please note: Absolutely NO Refunds. Scheduled Celebrity appearances are subject to change without notice.

PLEASE USE DROP-DOWN BOX FOR VARIOUS TICKETS/PASSES

If you have any questions feel free to
email
anytime.
The Award Show is FREE and will start after the Red Carpet Event ends. Attendees who purchase

The Red Carpet Event tickets guarantees them a seat at The Award Show, as seating may be limited.

If you can't attend, TWBFF you can support us

with donations. Any size is very much appreciated!

No tobacco products are allowed.

The theater assumes no liability for injury or accidents that occur during the event, whether inside or outside the building. Any injuries or accidents must be reported to the Manager immediately.

The Theater will not be responsible for any lost or stolen items.