Copyright © 2020, 2021, 2023  THE WILD BUNCH FILM FESTIVAL All Rights Reserved.

1 Balas Y Boleros - a Mariachi Tale

2 Bounty for Bernadette

3 Buggy Barn Museum (Film Location)

4 Cochise Legendary Warrior

5 Currie

6 Dark Side of the Moon

7 Dead West

8 Dog Boy

9 Double-Crossed in Durango

10 Dust and Bolts

11 Far Haven

12 For Better or Worse

13 Gammons' Greed

14 Geronimo's Revenge (Teaser/Trailer)

15 Go Camp with Aurora LaRay - Dodge City, KS

16 Goin' Home

17 Harsh Wilderness

18 Hell's Gold

19 Hollywood's Last Real Cowboy: The Gene McLaughlin Story

20 Hostile Territory

21 Jack Higley Shouldn't be a Cowboy

22 Joe Crist

23 Keep Your Mouth Shut

24 Letters to Daughter (Teaser/Trailer)

25 Lex Talionis

26 Lulu's Back In Town

27 Not The Same

28 Provide

29 Re-Branding 101 Tales of Sir Winston

30 Robo Hills

31 Silver Sins (Promo Campaign)

32 Sister

33 Six Days to Die

34 Somewhere Outside Lemmings

35 Spaghetti Cowboys

36 Teller's Camp

37 The Ballad of the Westwind Kid

38 The Boonashy

39 The Church, Part 2, The Remnants

40 The Counterfeit Kid

41 The Hunt for Jack Kincaid

42 The Killing of Billy the Kid

43 The Last Resort

44 The Oldest Posse

45 The Ranger

46 The Reckoning (Teaser/Trailer)

47 The Redemption

48 The Return: Wrath of the Ravishing

49 The Ride To Tres Cuerdas

50 The Roping Fools

51 The Shed

52 The Strange Story of Blasting Betty

53 The Weight of the Badge

54 The Woman Who Cried, Ringo!

55 These Hands

56 They Don't Make 'Em Like Willie Anymore

57 Time for Another Killing

58 Touched

59 Twenty One at the Belle Saloon

60 You Are My God Thing

61 You Just Can't See Them From The Road

AWARD NOMINEES AND WINNERS IN VARIOUS FILM CATEGORIES WILL BE ANNOUNCED AT THE 

AWARD SHOW SUN EVENING OCT 29th AT THE GALAXY THEATRES IN TUCSON.

SCREENPLAY FEATURE

​1) A Cowgirl's Christmas

2) Alien Gunslinger

3) Bandit War

4) Billie the Kid

5) Blood Bound

6) Demon Creek

7) Fire and Brimstone

8) Goin' Home

9) Katie Sterling

10) Raid on Columbus

11) Return to Remembrance

12) Silver Sins

13) Sheriff Johnson

14) The Baxter-Brown Gang

15) The Last Stage To Nowhere

16) The Long Run

17) The Reckoning

18) Three For Hire: Tombstone, 

      The Lethal Connection

19) Throwdown at Broken Axe

20) TOUCHED

21) Two Guns - US Marshal

2023 SCREENPLAY / MANUSCRIPT / TV PILOTS FINALIST

WINNERS IN VARIOUS FINALIST CATEGORIES WILL BE ANNOUNCED AT THE AWARD SHOW SUN EVENING OCT 23RD AT THE GALAXY THEATRES IN TUCSON.

SCREENPLAY SHORT

1) 13 Steps

2) Badfinger Texas

3) Destiny By Fortune

4) Gunfight At Bandera

5) Just The Way I Told 'Em

6) Wild Ride

PLEASE NOTE: SEVERAL OTHER FINALIST NOT MENTIONED HERE SUCH AS Cartoon Art, Music Lyrics, Music, Paintings, Photography, Wardrobe Designers, Poetry, etc. These Finalist and Winners will also be announced Sunday Afternoon Oct 29th at the Award Show at the Galaxy Theatres in Tucson!

MANUSCRIPTS

1) Arizona Cowgirl and the Badman: A Western Romance

2) Dark Walker and Hidden Dragon: Dragon Fantasy Romance

3) Murder at the Bird Cage Theatre

4) O'Meara's Gold

5) Paradise 1 & 2

6) Putney's War, Battle At Crying Rock

7) Spirit Horse

8) The Memoirs of Madame Moustache: My Early Years 

    Growing Up To Be A Gambler

9) Tonto Smith

LONG FORM TV PILOT

1) Billy Buys A Horse

SPONSOR ONE OR MORE OF TWBFF AWARDS AT THE 2023 AWARD SHOW ON OCT 29TH! Just let us know which award(s) you would like to sponsor, ON THE 
NOMINATIONS PAGE
 & we'll mention you or your business name (includes web address) prior to that specific award during the award show! It's that easy! You can also be kept anonymous. If you have any questions, email us at 
[email protected]
A list of "Award Nominees or Award Nominations" such as "Best Actor", "Best Actress", "Best Feature Film", "Best Short Film", etc., will be made public around mid-September, so 
pick whom you'd like to sponsor.
 The deadline for becoming an "Award Sponsor" is Oct 10th 2023. 
SCREENPLAY MINI SHORT

1) Peace and Liberty

2) She Died Twice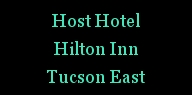 T-shirts with Film Selections or Finalists on the backs.

T-shirts with Film Selections or Finalists on the backs.