Copyright © 2018 THE WILD BUNCH FILM FESTIVAL All Rights Reserved.



Please note: Celebrity appearances are subject to change or cancel without notice.

Award Winning Actor Michael Dante has appeared in approximately 30 films and 150 television shows and spent several years under contract to three major studios; MGM, Warner Bros. and 20th Century Fox. 

Michael was a bonus ball player with the Boston Braves and later went to the big leagues with the Washington Senators. He has won many awards in and out of Hollywood and has a street named after him, Michael Dante Way, in his hometown of Stamford, Connecticut. 

Michael's first starring role was in Westbound with Randolph Scott, co-starred in two films with Audie Murphy, Apache Rifles 

and Arizona Raiders, Seven Thieves with Rod Stieger, Sammy Fuller's film noir, The Naked Kiss and starred in the title role in the film 
Winterhawk
. 
He co-starred in classic TV shows such as Desilu Playhouse, Star Trek, Bonanza, General Hospital and the Custer Series, just to name a few. 

Michael hosted his own one hour radio talk show, The Michael Dante Classic Celebrity Talk Show, with the top names in entertainment and sports. Michael has written his biography about the people he worked with and those he encountered throughout his journey, 'Michael Dante – From Hollywood to Michael Dante Way.'

Award winning actor of 30 films and 150 television show plus multiple awards, Michael Dante, signed a $6,000.00 bonus contract at the age of 18 with the Boston Braves organization in 1950. He played shortstop for two years in the minor leagues before injuring his throwing arm.

 A young Ralph Vitti, whose name was later, changed to Michael Dante while under contract to Warner Bros. Studios by movie mogul Jack Warner, played for the Hermosillo ball club in the Mexican Coast Winter League in 1952. He wanted to make up for lost playing time because of his shoulder injury. After a shoulder operation, the Washington Senators invited him to spring training with their club in Orlando, Florida in 1955. Michael's shoulder was healing slowly, so he took advantage of an opportunity to do a screen test at MGM Studios in Hollywood, arranged by big band leader Tommy Dorsey. The Studio signed him to a movie contract and he never went back to baseball. The rest is history.

Michael Dante was sworn in as an Honorary Arizona Ranger – January 2016. There are only two Honorary Arizona Rangers in the state of Arizona, George W. Bush and Michael Dante.

Michael Dante was inducted into the Fulton County Baseball and Sports Hall of Fame 

Gloversville, NY – August 2017

MORE NEWS! Michael wrote the sequel to 'Winterhawk,' 'Winterhawk's Land' and would love to share with the fans/audience his vision for making it into a film. As 'Winterhawk,' he embodied the character and wrote the sequel in the spirit of his character. Only he could do that.

Michael will be bringing the books to TWBFF, along with his third book, just being published now, called SIX RODE HOME. It's about six horseman that served together in the Civil War and came home to ...what? Michael will have this book too just in time for TWBFF!

Michael just recently went to Marshfield, Missouri and received a national literacy award, the 'Ella Dickey Literacy Award' for his autobiography, 'Michael Dante-From Hollywood to Michael Dante Way.' It is quite an honor! Now, Michael will be described as an Award Winning Actor and an Award Winning Author.

Award Winning Actor/Award Winning Author 

Charlie has had a very busy 26 years as a noted western film historian and "Arizona's Official Western Film Historian." As one of the most sought after celebrity Q & A moderators, he led panels at the popular "Festival of the West" in Scottsdale, from 1992 until its closing in 2013.

Since then he's moderated panels all over the U.S.A. including: California fests in Los Angeles, Grass Valley, Victorville, and Palm Springs. For Arizona festivals, he's conducted dozens of Q & A sessions in Phoenix, Willcox, Apache Junction and Tucson. In Texas, he was the official moderator for "The Spirit of the Cowboy at McKinney Square," and is currently the official moderator for the "Cowboy Way, MayFest" in Ardmore, Oklahoma.

As an Encore Fellow at the Smithsonian endorsed "Western Spirit, Scottsdale's Museum of the West," Charlie gives monthly presentations on western film, as well as classes on the western genre at Central Arizona College.

In January, 2014, he was recognized for his work at Apacheland Movie Ranch by having his bootprints placed on The Apacheland Alumni Wall at the Superstition Mountain Museum, with other honorees including Dale Robertson, Richard Boone, Rory Calhoun, Patsy Montana, Jock Mahoney, Johnny Western, Neil Summers and Ronald Reagan.

Currently, he's in production for his Amazon Prime/YouTube show, "Mysteries of the Superstition Mountains," focusing on the many stories associated with this mysterious mountain range.

He's appeared as a guest on television shows such as, "The Joey Canyon Show" on the RFD Network in Nashville, and several episodes of "Crossroads Live" in Texas and Oklahoma. Hosting duties included the yearly "The High Chaparral Reunion" live webcasts from Tucson.  

When not on the road for festival and convention duties, Charlie continues to act in films like, "The High Riders," "Lucifer Complex," "Good-bye, Franklin High," "Serial Blondes," "C-Bar, the Movie," and "Wanted,"

As a writer and radio personality, Charlie has four published books on western film and a monthly column for Arizona Real Country Magazine, and is currently under contract with KSWG – 96.3 fm for weekly discussions on westerns.

Charlie is honored to be asked back by Rock and Brenda Whitehead for his second year as M.C. of The Wild Bunch Film Festival.​

Corinna Harney was born on February 20, 1972 in Bremerhaven, Germany as Corinna Denise Harney. She is an actress and producer, known for Vegas Vacation (1997), Rat Race (2001) and Pitcher and the Pin-Up (2003). She'll also be playing the role of Bethany Elder in the western faith based movie "
Eli Elder
" that is in development.
She has been married to Christopher Michael Jones since August 20, 1994. They have one child.

Besides working in film, she can currently be seen in "Alibi". It's a unique immersive theatrical experience, which is part show, part game, part tour, part bar/restaurant crawl. Details at 
http://alibitheshow.com
 in Las Vegas. 
'TWBFF 2018 AWARD SHOW CO-HOST'

Crossing Flowers Motel (pre-production)  - Melanie

Eli Elder (In development)  - Bethany Elder

Space Captain and Callista (pre-production) - Corinna

The Dark Field (filming) - Baroness Franziska Konig

Bleach (post-production) - Neferniti

Gloria (post-production)  - Player One

Red Herring  - Blonde Woman

Sins of Our Youth  - Bike mom

Separation (Video short)  - Woman

Escape from Polygamy (TV Movie)  - Drunk Girl #1 (as Corinna Jones)

Yonkers Joe - Shampoo Girl (uncredited)

Pitcher and the Pin-Up - Melissa Curtis (as Corinna Harney-Jones)

CSI: Crime Scene Investigation - Girl Gone Wild (as Corinna Harney-Jones)

Rat Race Cocktail Waitress - (as Corinna Harney Jones)

Nash Bridges (TV Series) - Waitress

Jackpot: Part 2 (2000)  - Waitress (as Corinna Harney-Jones)

Vegas Vacation - Girl at Blackjack Table (as Corinna Harney Jones)

Vampirella (Video) - Sallah

Beach House - Corinna

High Tide (TV Series) - - Mermaid (1995)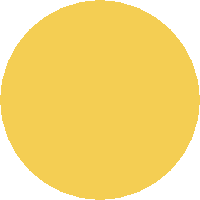 Screening

SAT OCT 20TH

6:00PM

Q&A W/ MICHAEL DANTE

FOLLOWING SCREENING!

AUTOGRAPHED ITEMS

BY MICHAEL DANTE

AVAILABLE FOR 

PURCHASE

AFTER Q&A!