Copyright © 2020, 2021, 2022  THE WILD BUNCH FILM FESTIVAL All Rights Reserved.

​Join us for a family fun 4 day weekend in Tucson, AZ, Oct 26th - 29th 2023 and experience a film festival competition event for emerging filmmakers, screenwriters, authors, designers, artists, photographers, musicians and others, in hopes to inspire and encourage them to pursue courageous and bold artistic visions in the western genre, western sub-genre's! It's all happening at the 
Galaxy Theatre in Tucson
!
Friday Oct 27th - Film Screenings & Q&A's from 3pm to 10pm.

Saturday Oct 28th - Film Screenings & Q&A's from 10am to 10pm.

                                Also a Special Saturday's Screenwriters & Writers Q&A from 12pm to 1pm hosted by Aurora LaRay!

                                And our always very popular Door Prize Give-Away (Sat only) - 1:10pm to 1:30pm for Ticket Holders only!

Sunday Oct 29th - Film Screenings & Q&A's from 10am to 4:30pm

Sunday Oct 29th - 60 MIN BREAK PRIOR TO THE AWARD SHOW

Sunday Oct 29th - Festival's Award Show in the BIG DFX theater at 5:30 PM - not to be missed!

                              Hosted by Bobbi Jeen Olson, Jim Olson & Rowdy Olson!

Arizona's First & Biggest Film Festival, for the Western Genre & Western Lifestyle!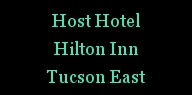 T-shirts with Film Selections or Finalists on the backs.


Monday Oct 30th - 10am - PRIVATE OLD TUCSON WESTERN MOVIE SET TOUR 

                                           SPONSORED BY OLD TUCSON for those that submitted

                                           their projects to our film festival! You will not want to miss this!!

Please note: EVERYONE must have a 
VIP Pass, Sunday Pass or Award Show Pass to enter the award show
. This will be monitored by Galaxy Theatre ushers. This does not apply to award presenters or VIP Celebrity guests. Award Show tickets/passes can only be picked up at the film festival from 10am to 3pm on Sunday Oct 29th. And (Award Show Passes only) can also be purchased at the Galaxy Theatres Box Office from 3:30pm to 6pm on Sunday only. All major credit cards accepted.